Dashboard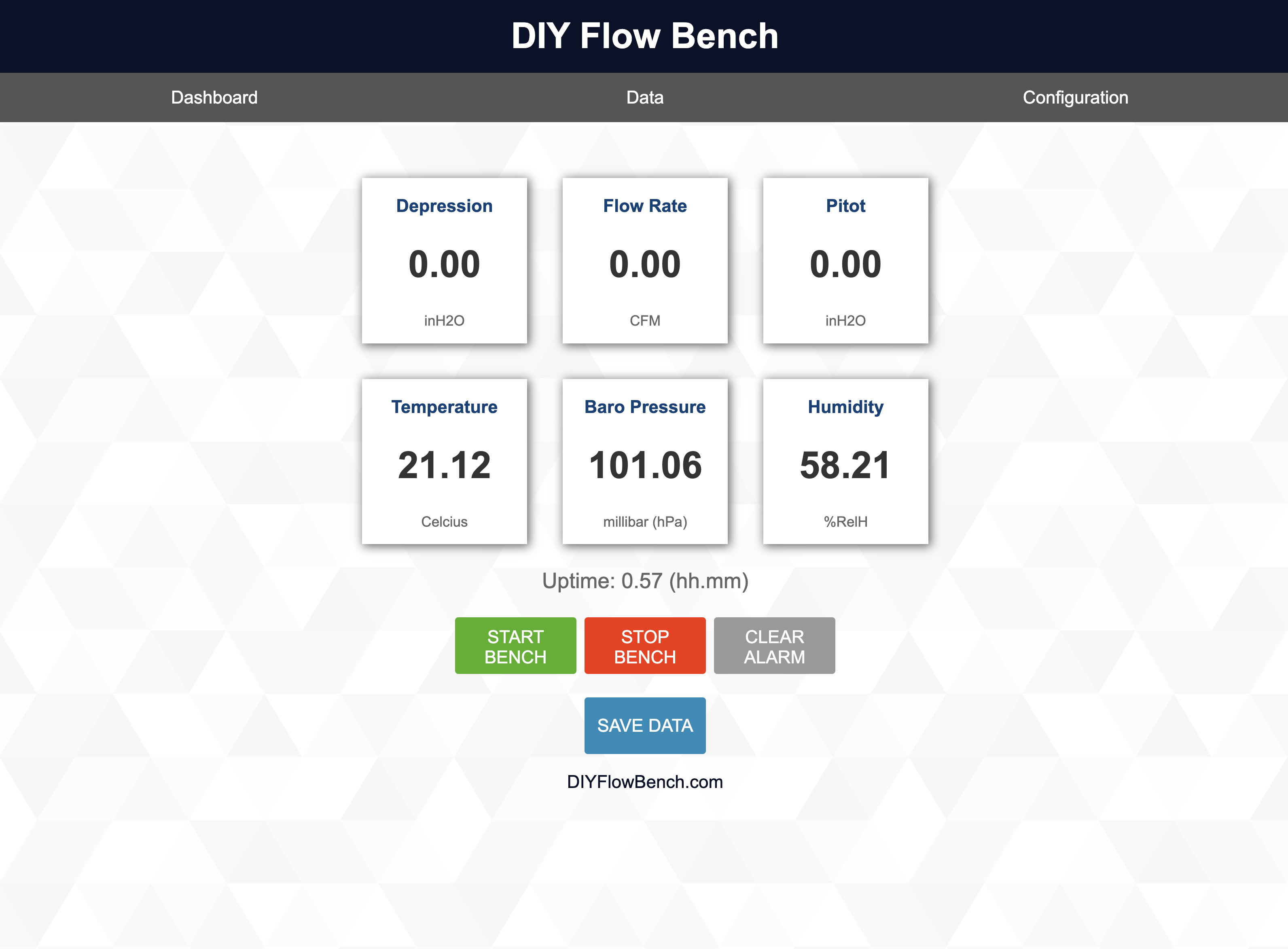 The dashboard shows the current status of the flow bench including the flow value, reference pressure and environmental sensor values. The dashboard can also be used to view a corrected floating reference flow value. The adjusted flow value is transposed for a selected fixed reference pressure. This allows the actual reference pressure to vary whilst displaying the flow relative to a fixed depression.
In addition to showing the reference pressure and adjusted flow values the value of the pitot probe and swirl meter is also displayed. Clicking on the display tiles allows the users to easily switch the data displayed.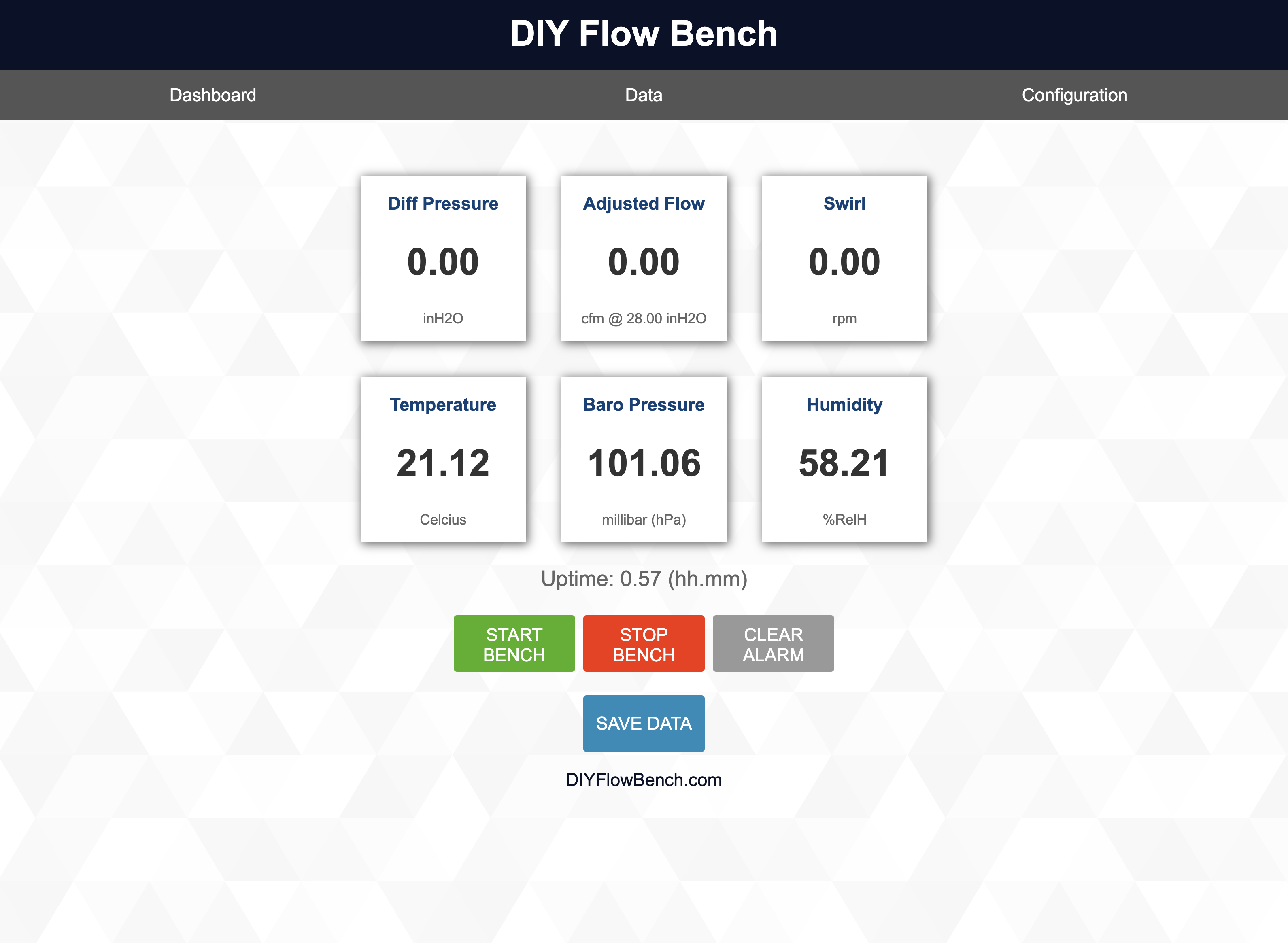 Graph Data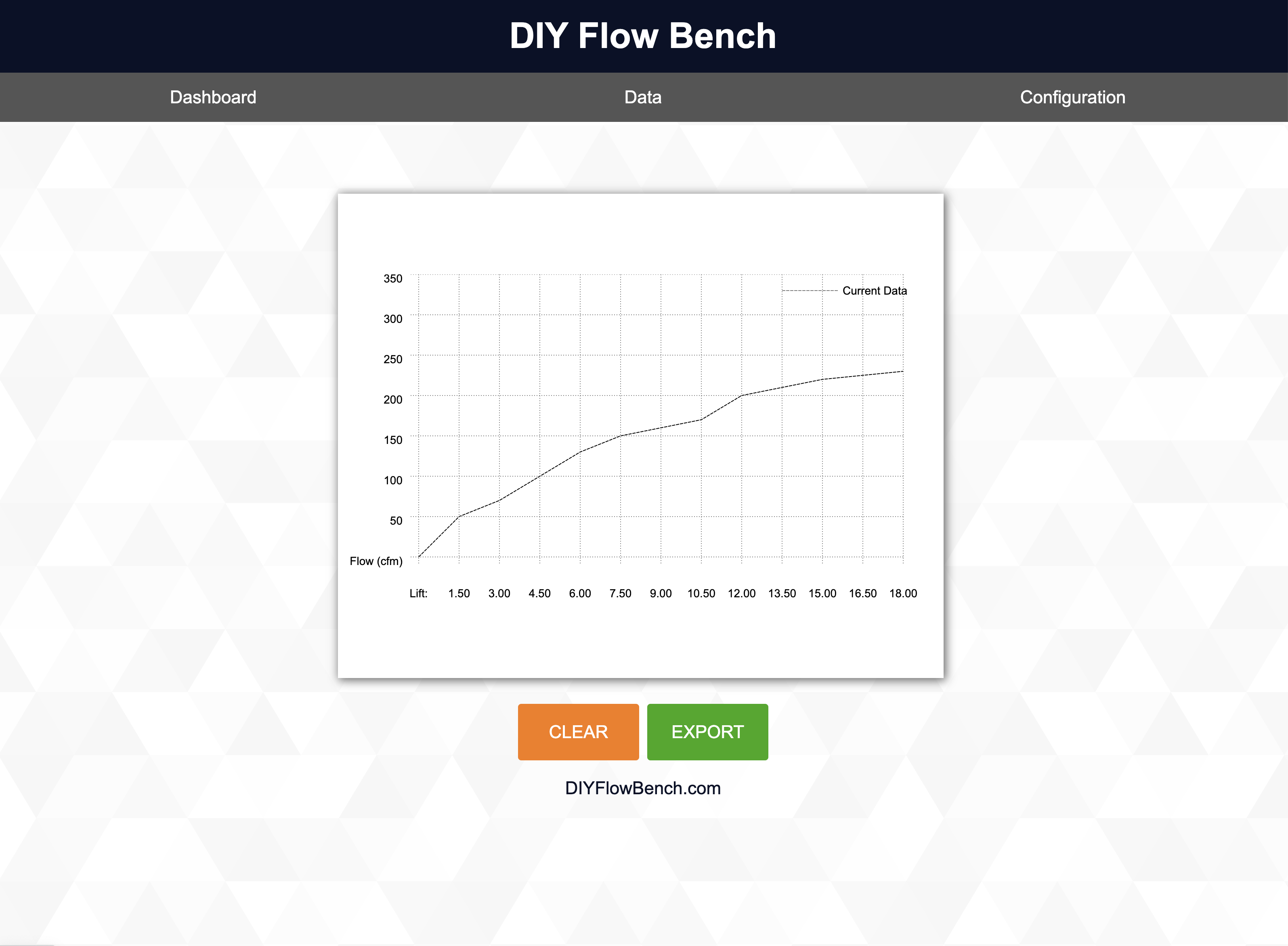 The DIY Flow Bench can also capture measured values and display them on a flow chart which plots lift against flow. This data can also be downloaded to your local device to allow you to import it into other programs for analysis.
The lift increments are fully customisable and support both metric and imperial measurements. These are easily configured by changing the lift value interval. For example, in the image below the lift interval is set to 1.5, which gives a maximum lift of 18(mm) in 1.5(mm) increments. There are 12 lift data points which works well for both metric and imperial measurements for typical lift heights.

By changing the interval to 0.05 the lift data points can be easily used for imperial measurements...

Similarly if you prefer to work in 'thousandths' then set the interval to 50...

You will also note that changing the lift interval also changes the interval displayed on the graph as well...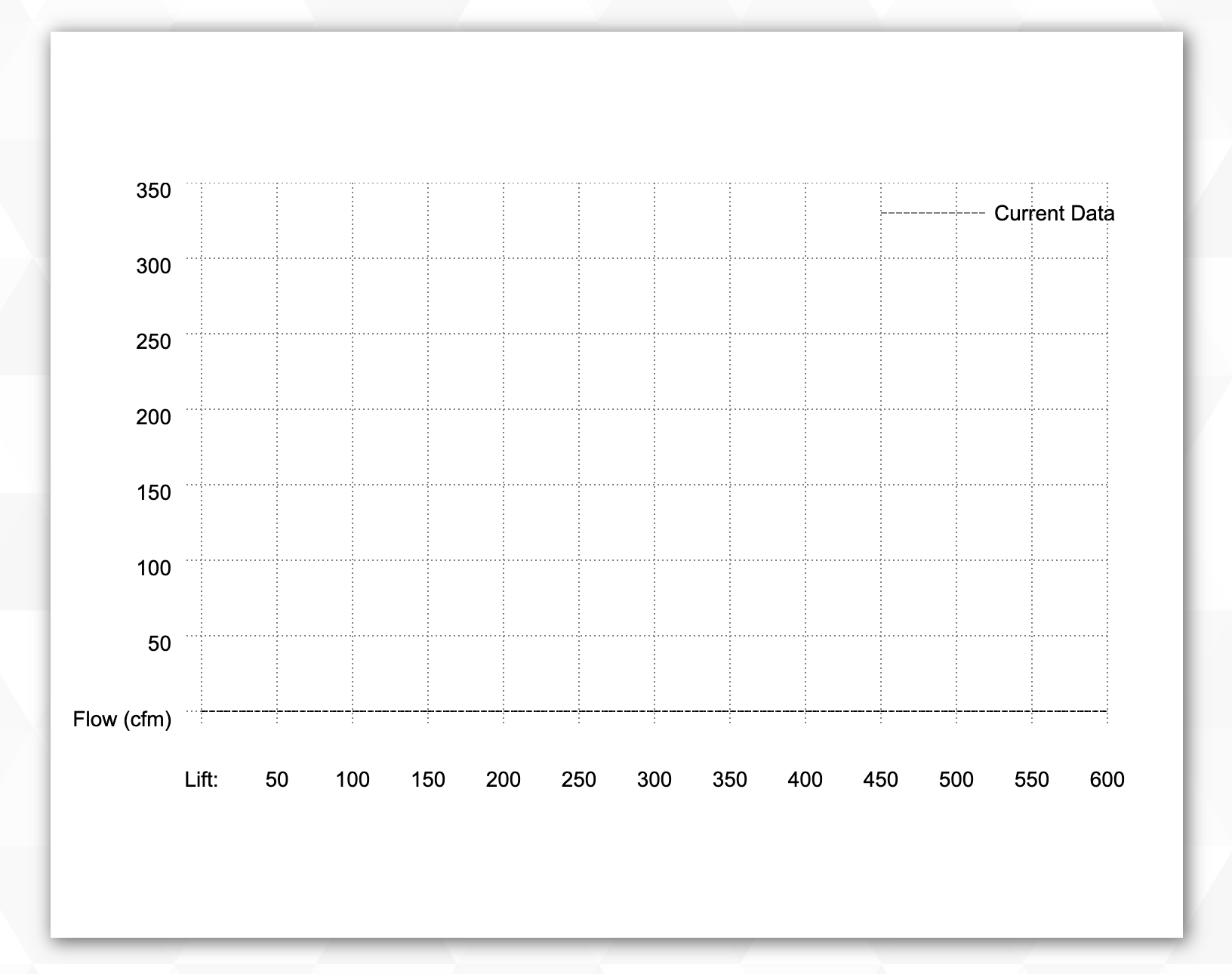 The interval is actually unit agnostic so it does not really care what value you set. By carefully selecting the interval you can control the range that the lift range spans as well as whether it represents metric, imperial or poronkusema. The only real limitation is that excessively large values may overflow the visible graph area.
Configuration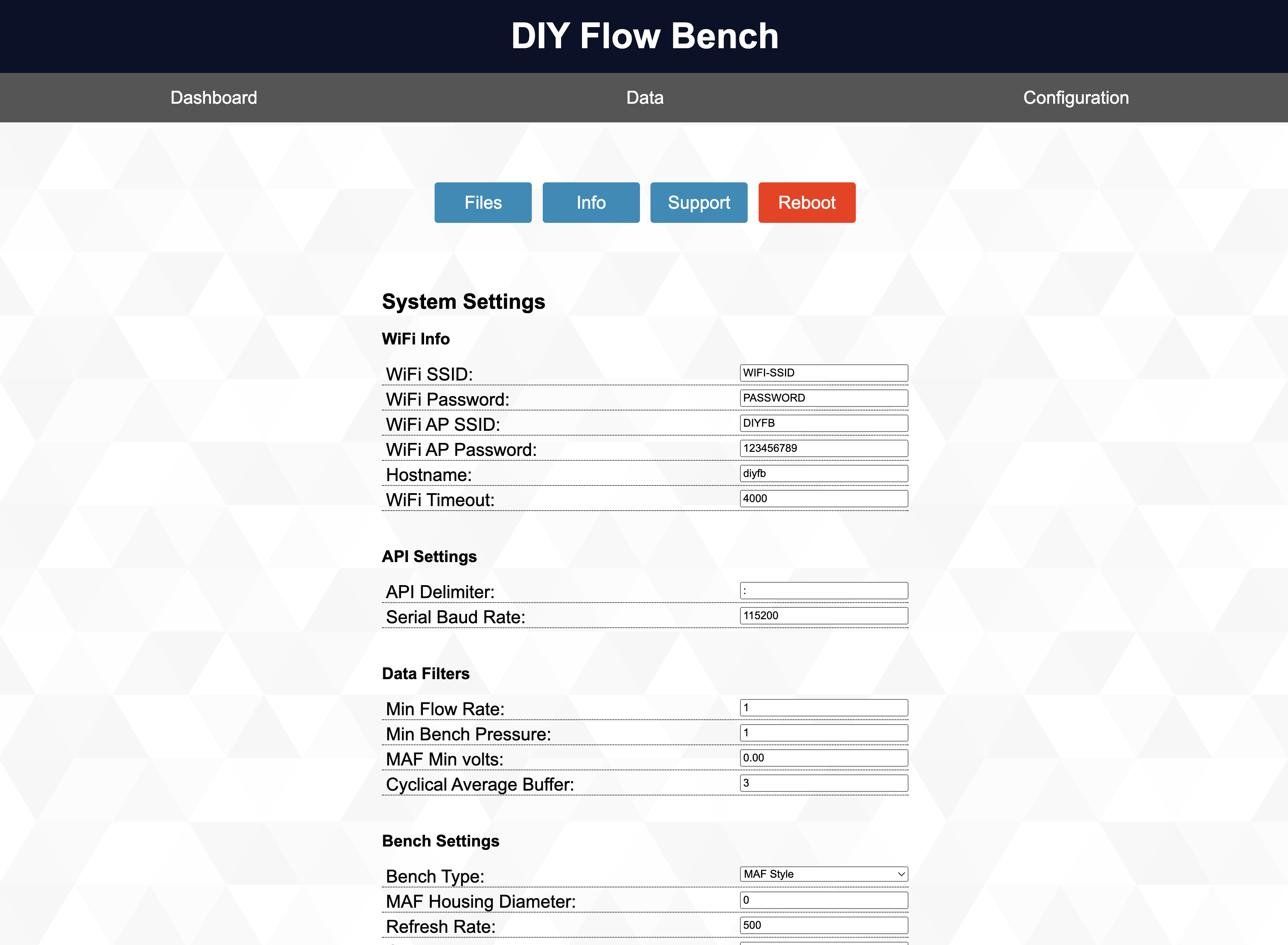 All settings for configuring the bench are made in the Configuration tab of the GUI. This includes file management...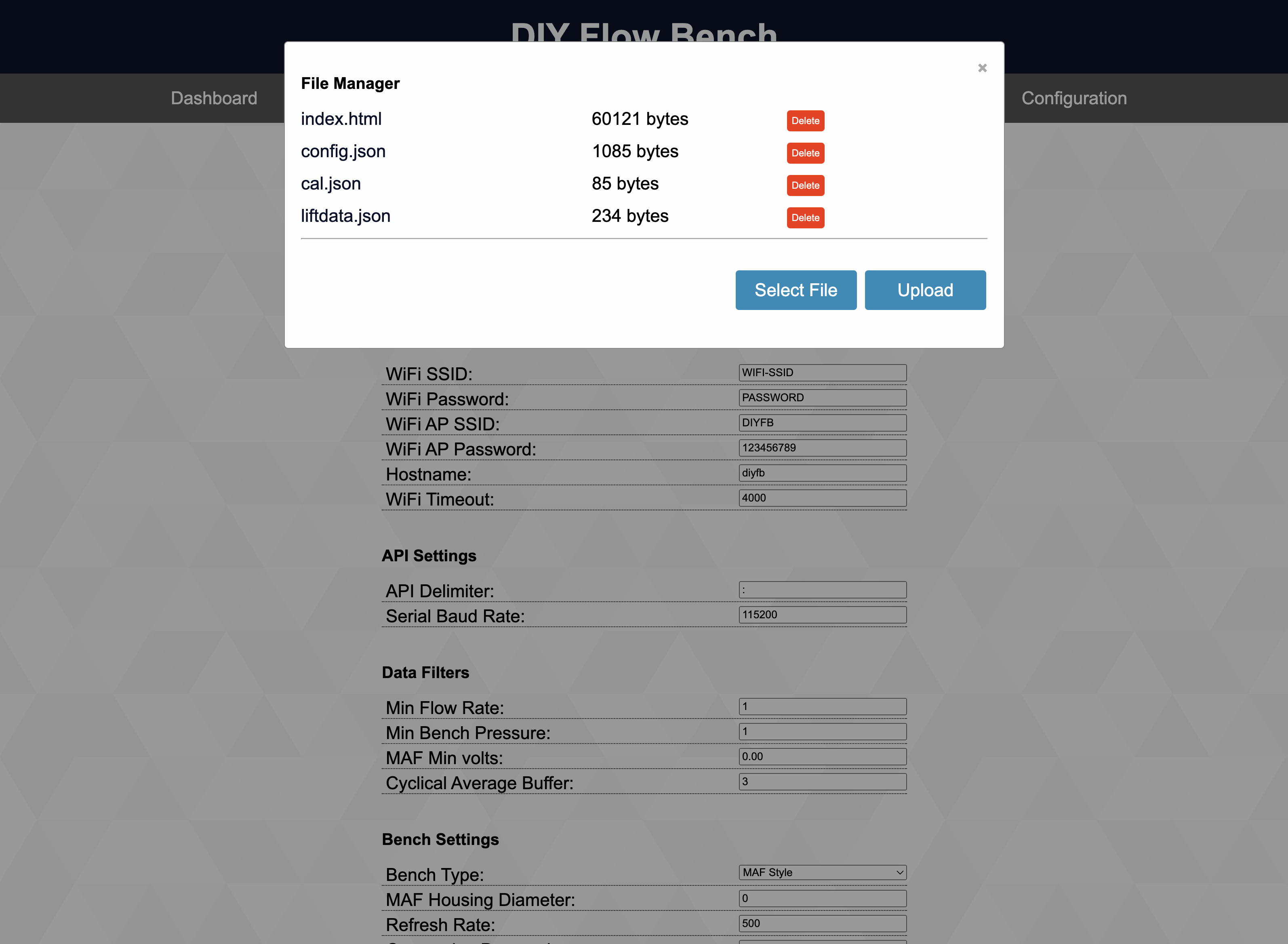 As well as being able to view the current firmware configuration...